Every Little Step...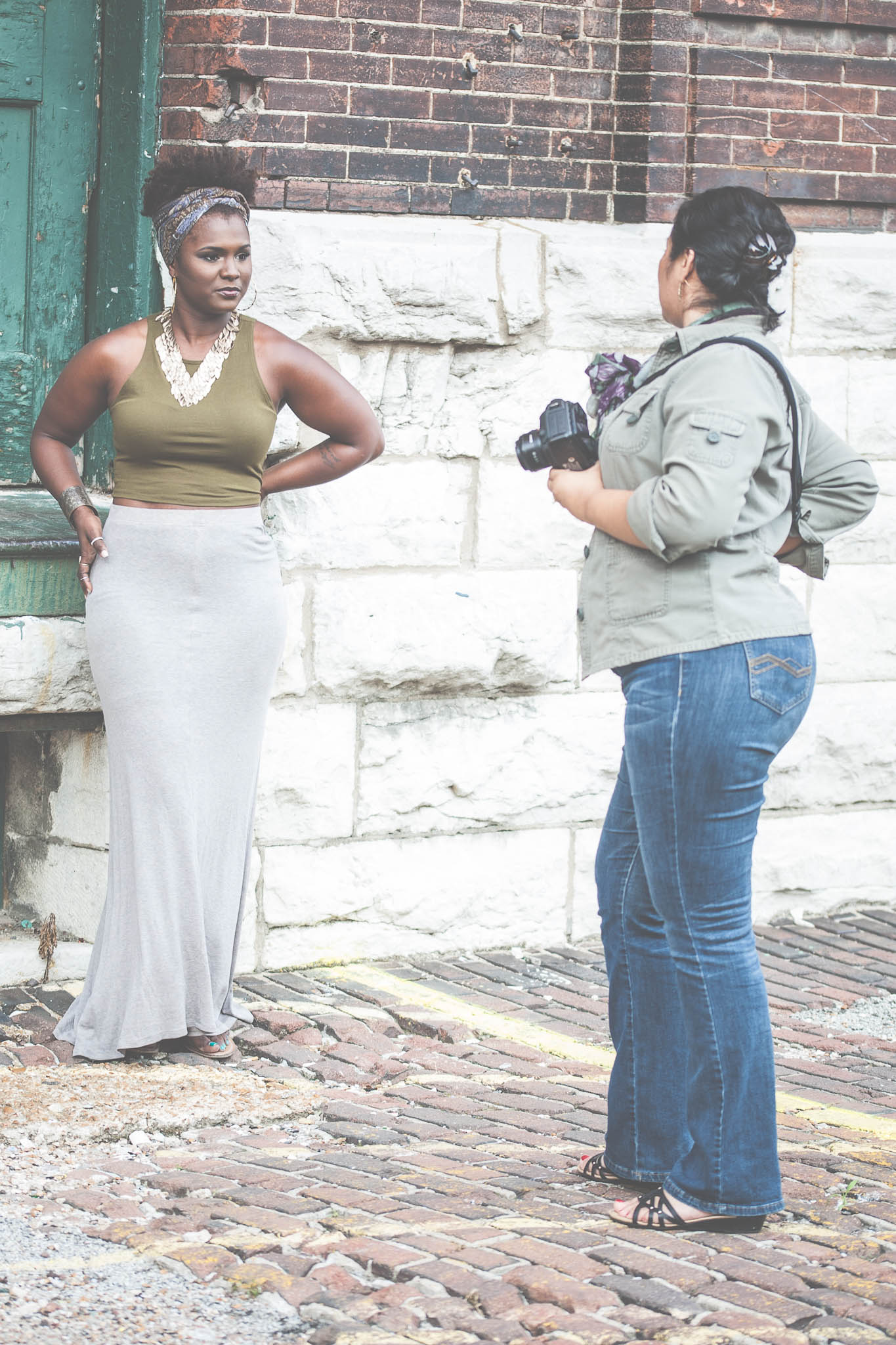 I used to try and tell my clients how they should stand or where to place their arm, or their foot, etc.. Tell is the keyword. I soon realized that telling someone what to do when they are in front of a lens is like talking to someone through a soundproof glass wall. They know you are moving your lips, but they're stuck, struggling to understand.
It didn't take me long to realize that I needed to show my clients exactly what I wanted them to do. This worked so much easier and not to mention, so much faster! I love posing with my clients and showing them little tricks that they can use that help capture the most flattering of images, even after they leave the studio.
I believe strongly that I have to get in the trenches with my clients. It's only fair that if they are trusting me enough to be vulnerable and let go of their inhibitions, that I too need to be just as open and vulnerable for them.
So, in the words of the 90's Bobby Brown, "Every little step I make, we'll be together"!
I just love my clients!
Have a wonderful day,
Carol